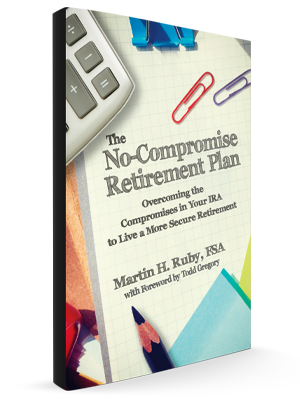 INSTANT DOWNLOAD
"The No-Compromise Retirement Plan"
Overcoming the Compromises in Your IRA to Live a More Secure Retirement
With Foreword by Todd Gregory
How much of your retirement savings
Can you afford to lose?






Does your portfolio have too much risk? Or not enough?
Knowing your risk score can help you make appropriate investment choices.
Find out your risk score with our Riskalyze tool!