The Gregory Difference
Some want to make an impression. Todd Gregory wants to make a difference. Todd isn't about fancy jargon or complex strategies that few can follow; he's all about providing you the financial confidence, knowledge, simplicity and service you deserve.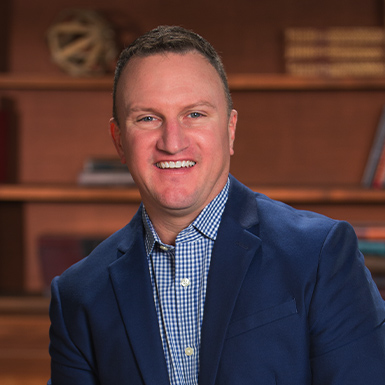 Todd Gregory, CIS
Wealth Advisor
Born and raised in the Midwest, Todd has always had a practical appreciation for money. He understands the hard work and sacrifice families put into their savings and approaches their retirement planning with a singular mission: to help them keep more of what they've built.
Unlike large financial companies that focus their efforts on investing your money simply to build wealth, Todd goes beyond portfolio diversification to help protect and grow your life savings by adding the use of tax-efficient income strategies. It's this difference in philosophies that helps Todd's clients keep their hard-earned money in their hands to help fuel a more confident, more satisfying retirement.
As a Certified Income Specialist (CIS), Todd is committed to using his advanced knowledge of traditional and new income-oriented investments to help ensure your and your family's well-being. He adheres to the Institute of Business & Finance (IBF) Standards of Practice, which means he will always place the needs and interests of his clients first, when providing investment advisory services advice, and ensure their investments are consistent with their goals and risk tolerance.
Todd is a graduate of the University of Nebraska, a requested industry speaker and has been in the financial services industry since 1995. He became an investment adviser representative in 2006.
Have Questions?
Ask Todd Anything!
By submitting your personal information, you consent to be contacted by a financial professional regarding your financial strategy for retirement.
Have Questions? Ask Us Anything